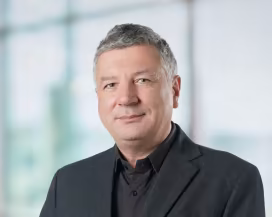 Kosta Peric
Deputy Director, Financial Services for the Poor
Global Growth and Opportunity
Bill & Melinda Gates Foundation
"Payments are the connective tissue of any financial system. The Level One Project Guide shows how to build and scale a real-time digital payment platform within a country or region, to serve low income consumers and merchants and bring them into the formal financial economy.
This 2019 version builds off of the previous Level One Project Guides from 2015 and 2017 and incorporates the learnings from country and regional deployments.
We look forward to your feedback and appreciate your ongoing partnership. Together, we can accelerate financial inclusion."

This updated Guide aims to:
Articulate intentions, progress, and barriers to achieving financial inclusion with lessons learned from a global community.
Describes the imperative of reaching scale and approaches for achieving L1P aligned success.
Recognize L1P aligned progress, enablers, and implementations around the world.
Provide key considerations on important ecosystem catalysts.
View the Guide
The 2019 L1P Guide can be viewed in two ways:
As pages on this website (via the secondary navigation on this page)
As a PDF download.