Progress Toward Financial Inclusion
Progress
The global community made substantial progress toward financial inclusion in the past decade.
2017 Findex data shows 69% of adults now hold transaction accounts—a significant improvement. However challenges to meaningful inclusion remain.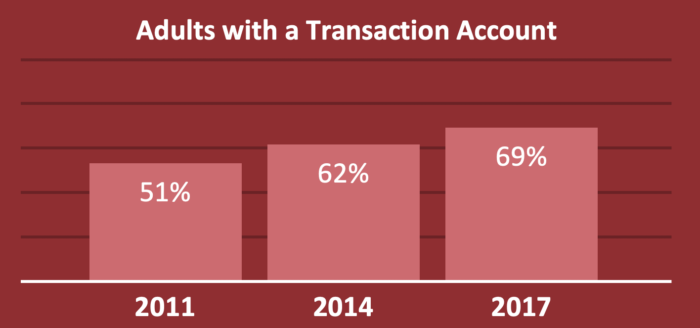 Persistent Problems
Transaction Accounts
Despite marked gains in the provision of accounts, 1.7 billion adults still lack access to a basic transaction account.
Exclusion is higher than average among women and rural communities and in poorer countries (Findex).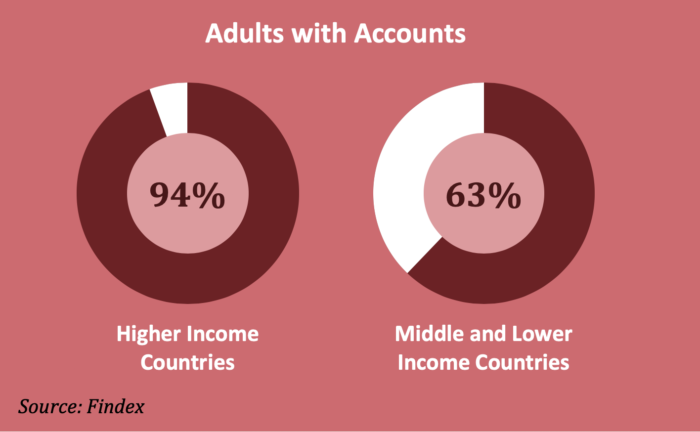 Meaningful Use and Scale
Transaction accounts opened by the previously excluded still suffer from problems of dormancy and in frequent use.
25% of account holders in developing economies have fully dormant accounts, not having used their account for a single transition in the past year (Findex).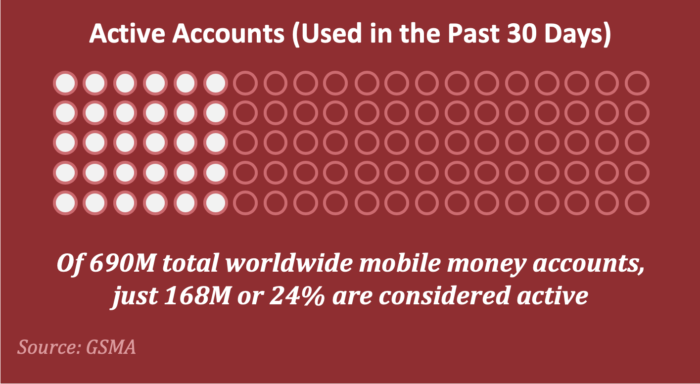 ---
Next Section: Section 2: The Imperative of Scale