QR Codes are jump starting merchant payments
In developing markets around the world, quick and easy-to-use QR codes drive merchant adoption to a degree not seen before.
Payments schemes, country payments regulators, and authorities, are launching ambitious efforts to use QR codes to drive merchant payments acceptance. There are many technical and business issues to decide upon with QR code implementations- some of which have ramifications for a pro-poor payments system design.
QR Code Choices and Decisions
Is the QR code presented by the merchant, and scanned by the consumer, or presented by the consumer and scanned by the merchant? Level One has a preference for merchant-presented QR codes, implemented in conjunction with push, not pull payments. A merchant-presented QR code can be combined with a till number to enable consumers with feature phones to easily pay the same merchant.
Is the QR code static (the same for all purchases), or is it dynamic? Rather than a choice, this is seen as an evolution: most markets are starting with static QR codes, but have plans to move to dynamic codes. Dynamic codes function like a "request to pay" payment message in a push payment system and can contain purchase-specific data. •Is the QR code shared among multiple payments systems, or is it dedicated to a single payment system? If a single system, is that underlying system interoperable (open-loop), or is it closed-loop? •Who issues the QR code? The payment scheme itself, or DFSPs licensed to do so by the scheme?
A national authority? How is the QR code tied to a scheme, or a national, merchant registration database?
Does the data within the QR code (the "payload") contain the merchant's "payment address", or does it point in some way to a place where this is stored? The latter approach provides more flexibility and supports a merchant's ability to change providers.
Is the QR "payload" digitally signed? If so, who and where are the keys controlled?
How is the consumer (and the merchant) protected from QR code fraud?
What are the economics of the transaction to the merchant? Level One has a strong preference for zero, or near-zero pricing to the small or poor merchant.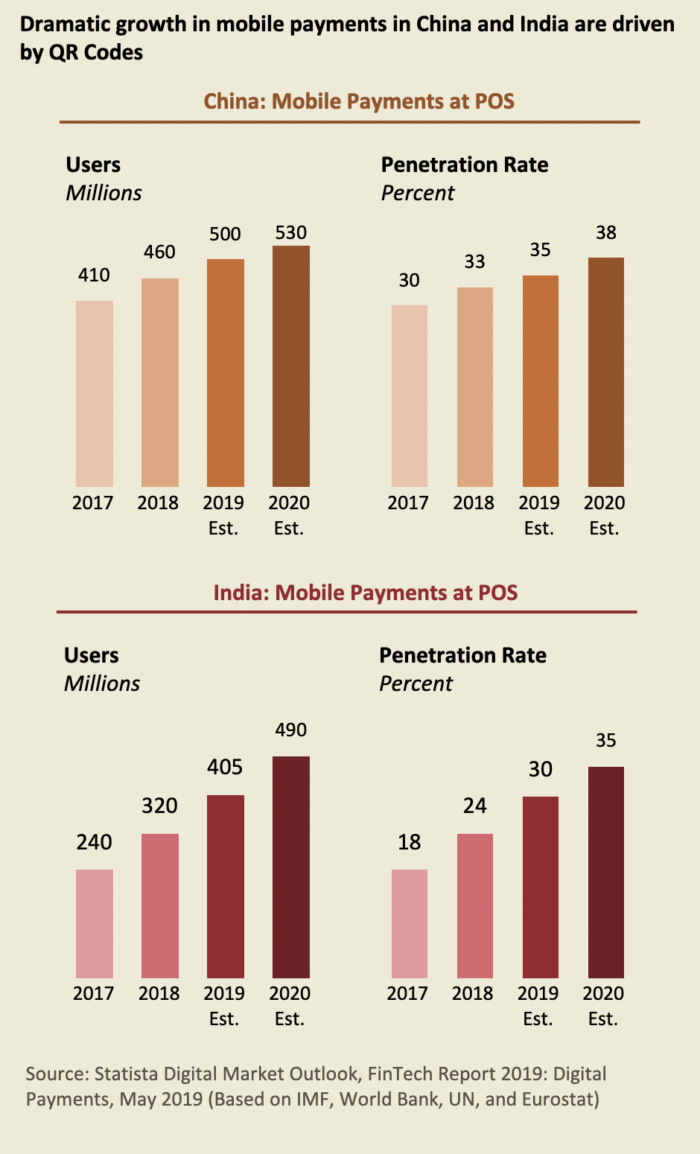 ---
Next Topic in this Section: Mexico SPEI + CoDi