The Level One Core Components
A Modern Digital System to Reach and Serve the Excluded
A Level One aligned system is a digital system to facilitate immediate and real-time digital payments. It enables users—individuals and merchants—excluded to be reached and served in the formal financial ecosystem. The system exists along with—and among—other payments systems in the country or region.
A Level One Platform is payment platform that reflects the design principles of the Level One Project. Many are being referred to as "RTRP" (real-time retail payments) or as "Faster Payments" platforms in some countries.
DFSPs are licensed banks and non-bank provider of transaction accounts.
DFSPs belong to the Level One Scheme and participate in its governance.
DFSPs connect to Level One Scheme Services either directly or through a processor. Aggregators and other service providers may also access Level One Scheme Services through their relationship with a DFSP.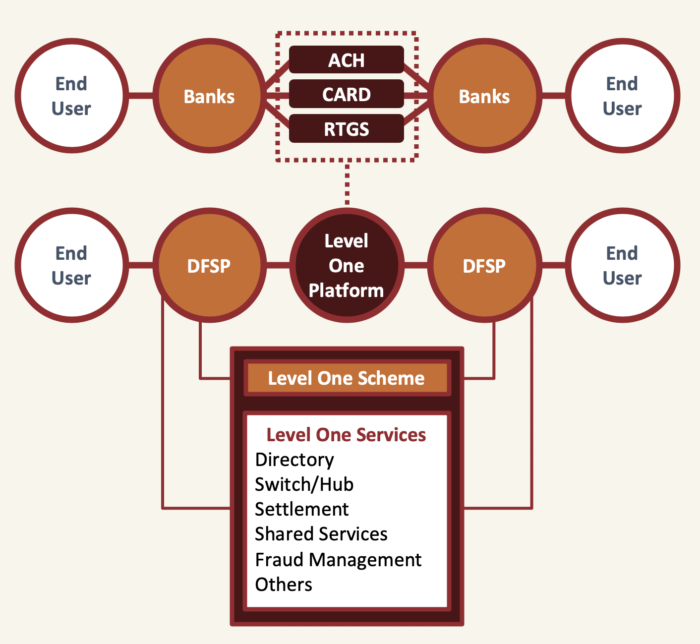 ---
Next Topic in this Section: Level One Project Evolution