The Level One Project is an initiative of the Bill and Melinda Gates Foundation's Financial Services for the Poor (FSP) program, which is part of the Global Growth and Opportunity division.
Financial Services for the Poor
FSP's Objectives
Increasing poor people's capacity to weather financial shocks and capture income-generating opportunities.
Generating economy-wide efficiencies by digitally connecting large numbers of low income consumers and those that they transact with.
Level One Project
The Level One Project enables these objectives by working to support inclusive, inter aconnected digital economies to bring the poor into the global financial system, and ultimately to help promote global growth and opportunity.
Working across the public, private and nonprofit sectors in coordination with a wide variety of institutions, the Level One Project is a multi-year effort to address digital payment system infrastructure at a national and regional level, and do so in a way that's both sustainable and compelling for providers of financial services.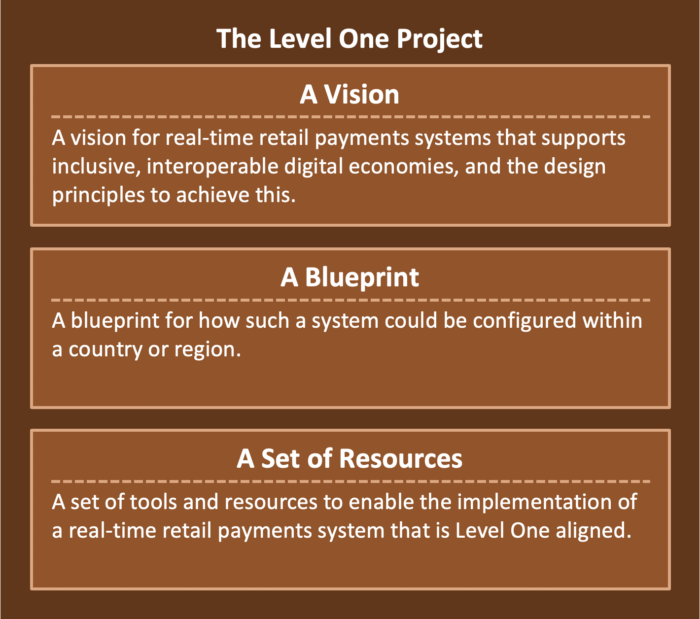 ---
Next Topic in this Section: Meeting the Needs of Low-Income Consumers and Providers