QR Code Payments Landscape: Oct 2019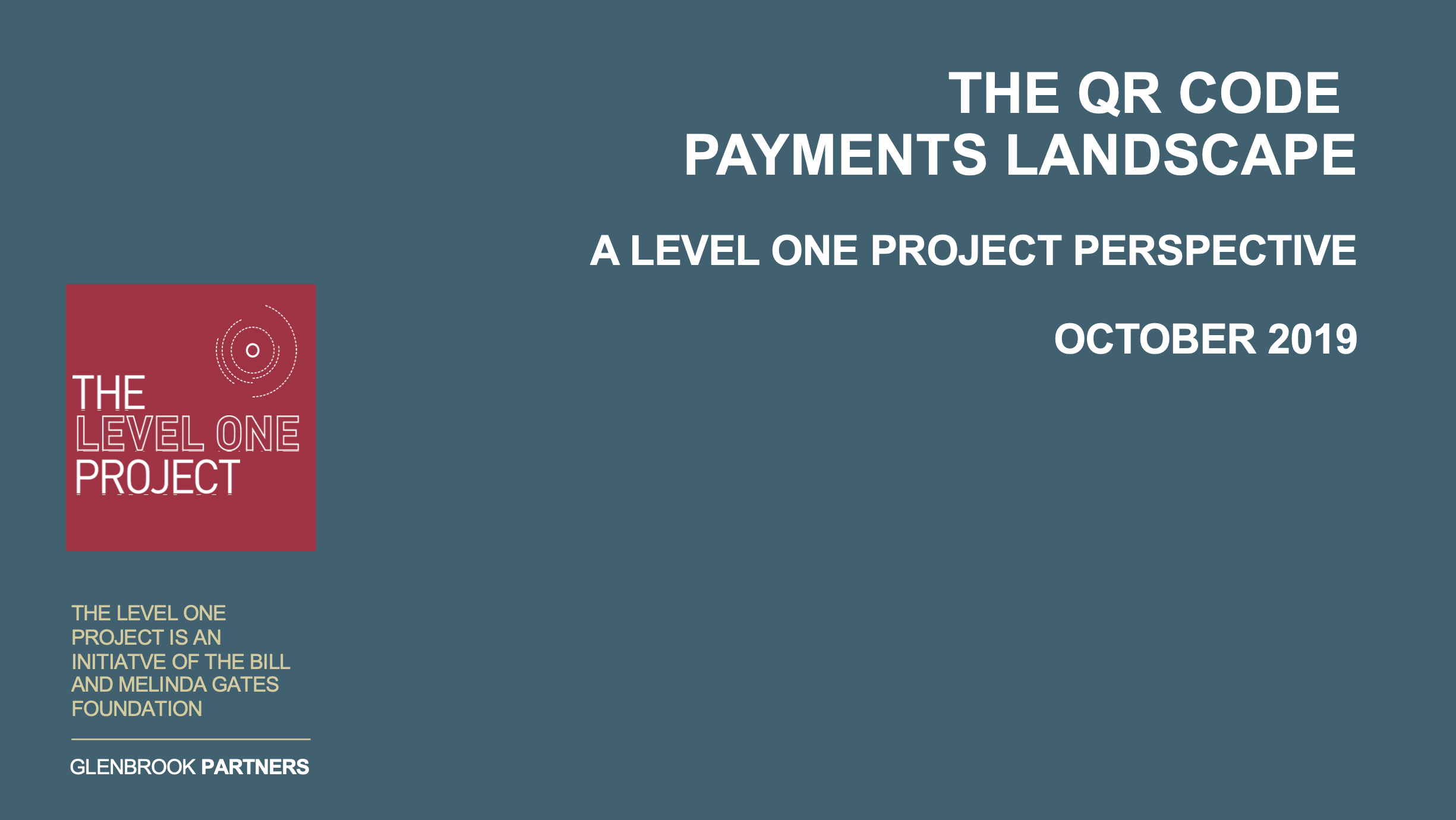 By Glenbrook Partners
This is a landscape review of QR Payments models around the world, with an emphasis on developments in emerging economies.
In this report, we describe the various models, with particular attention to how QR code implementations connect with the underlying payments systems used to process the payments.
We also assess how the various models are aligned with the Level One Project design principles and key concepts.
For this report we looked at the following market developments:
Singapore SGQR
Indonesia QRIS
India BharatQR and BHIM QR
Thailand Standardized QR Code
Alipay w/ Europe Wallet Providers
Mexico CoDi
China Alipay
South Africa SnapScan
Asia GrabPay