Analysis of the Level One Project Principles and the Gender Gap in Financial Services (Quantitative Study)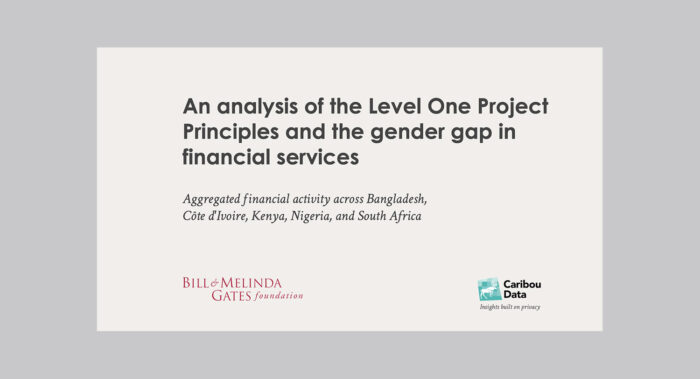 Report Summary: This Caribou Data study is likely the first cross-platform, cross-network analysis of gender differences in actual financial activity in the Global South. Unlike surveys, interviews, diaries, and other forms of self-reported data, it comprises vast troves of data documenting actual transactions and behaviors shared directly from the device, and therefore avoids reporting and recall biases. We hope that this work provides donors, practitioners, and researchers with a better understanding of how women and men engage with DFS in different ways, and serves as a baseline measurement to evaluate future progress or specific interventions in this space.
Looking for more on Level One Project gender impacts?