Women overrepresent the world's unbanked. Globally, 1.7B adults are unbanked—about 980M of them are women (56%). As a result, financial inclusion cannot be accomplished without reaching and serving women with products that meet their needs. Moreover, research shows that including women amplifies antipoverty efforts, as women tend to use their funds for the benefit of their families. However, large gender gaps still exist, limiting overall country and regional progress
What is perpetuating the gender gap?
Many of the issues that prevent financial inclusion more broadly, impact women to a greater extent. Access to technology, for example, likely plays a role since in the developing world, 71% of unbanked men have a mobile phone while only 61% of unbanked women have a mobile phone (Findex).
Proper identification is another factor that may play a role. For example, fewer women have a National ID- 65% of women and 74% of men have a national ID in sub-Saharan Africa (Findex).
It is important to also recognize the role of other levers that promote or thwart women's economic empowerment. Those include decent work opportunities, property and assets, and platforms.
How can we improve gender equality?
Digitizing social benefit transfers provides an opportunity to catalyze gender inclusion. Particularly when that social benefit transfer is supported by an appropriate regulatory and consumer protection framework and the program implements the D3 criteria. The D3 criteria are intended to inform assessments of existing and proposed social protection programs. These can be used to flag areas that would be expected to enhance the results for women's economic empowerment, and those that may be barriers to change unless effectively addressed. The criteria are guideposts that need to be adapted to local context as appropriate.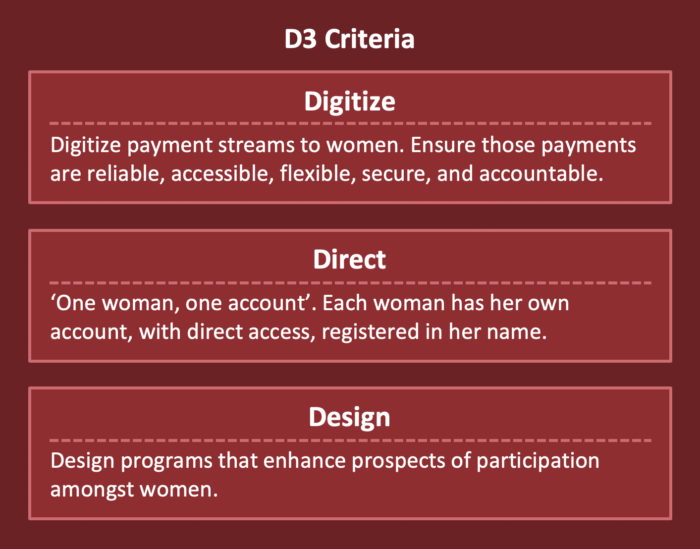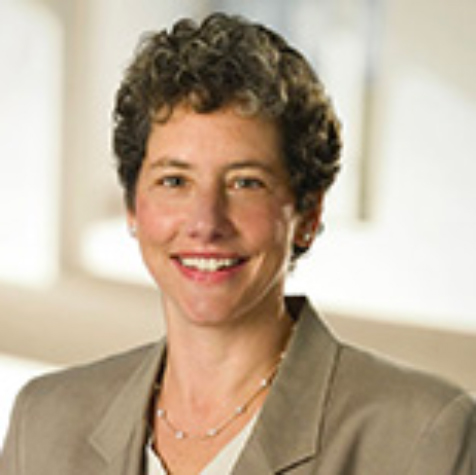 "It is essential that we promote gender equality as women's economic empowerment leads to overall economic growth, improved health outcomes, and other benefits—all of which proliferate across generations."
Liz Kellison: Deputy Director, Financial Services for the Poor, Global Growth and Opportunity,Bill & Melinda Gates Foundation
Looking for more on Level One Project gender impacts?